Transitional cabinets can help bridge the gap between warm, strong, traditional styles and the smooth, clean lines of modern kitchens. Parada Kitchens can help you, offering the highest quality transitional cabinets in the Greater Toronto Area.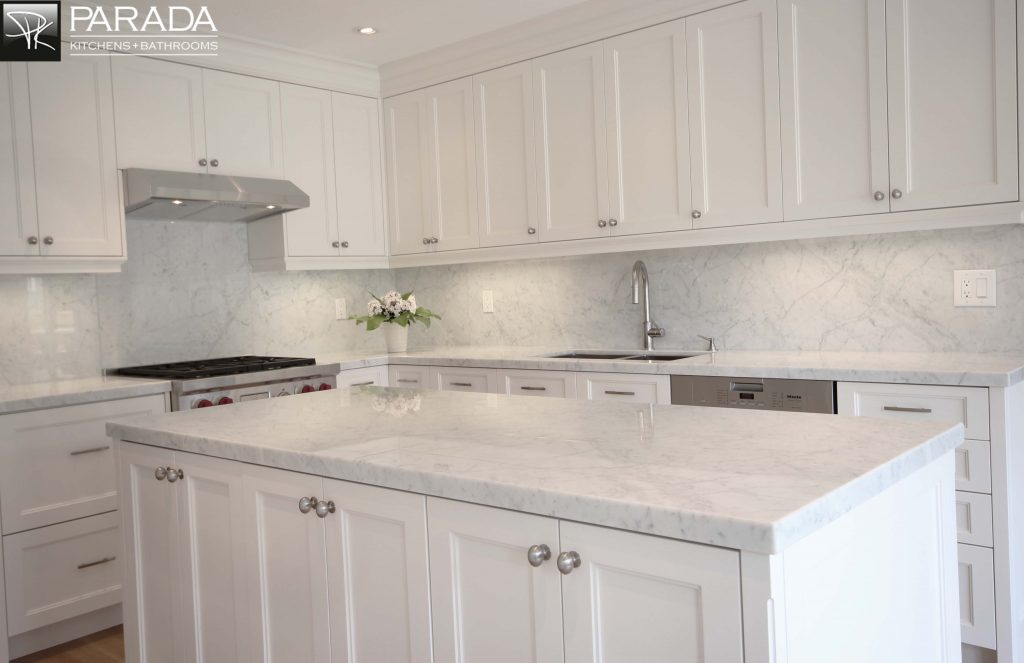 If you're designing a transitional kitchen, you want your cabinetry to keep a low profile. You're not looking for the intricate, hand-carved and elaborate styles you'll find in traditional cabinets; you want something sleeker and more streamlined. At the same time, you don't want the artificial feel of modern cabinetry like glass or lacquer. Modern-styled cabinets in traditional materials like wood create a wonderful blend of styles – an uncluttered yet inviting effect. You're mixing and matching the past and the present to create a kitchen, and cabinets, that are totally you.
With our trademark focus on extraordinary design, our impeccable attention to detail and our dedication to a high level of personalized service, you can rest assured that when you're selecting a cabinet from Parada, you're getting a long-lasting, stylish and distinctive cabinet look that will last for years to come. We're your top choice in Toronto for kitchen and bathroom design, from traditional cabinets to modern cabinets and, yes, transitional designs.
Our fine, traditional carpentry techniques ensure that you're getting cabinets that will stand the test of time. The quality materials, hardware and construction we employ ensures that your cabinets are as durable as possible, lasting the lifetime of your kitchen. We provide the sort of design and craftsmanship you can really only get from handmade units.
Custom cabinets means no compromises. You get a transitional cabinet especially designed for your kitchen – not some cookie-cutter, pre-made option that almost works. When you have our skilled specialists custom-build your cabinets, you can rest assured you're getting something built to your exact specifications.
Parada Kitchens & Bathrooms is Toronto's premier kitchen and bathroom renovation company. Our custom cabinet work and transitional kitchen cabinet design will meet all your needs, visions and expectations. Contact us today to learn what we can do for you!