Parada Kitchens and Bathrooms are the best choice for modern kitchen cabinets Toronto has to offer. With our trademark focus on extraordinary design, our impeccable attention to detail and our dedication to a high level of personalized service, you can rest assured that when you're selecting a cabinet from Parada, you're getting a long-lasting, stylish and distinctive cabinet look that will last for years to come.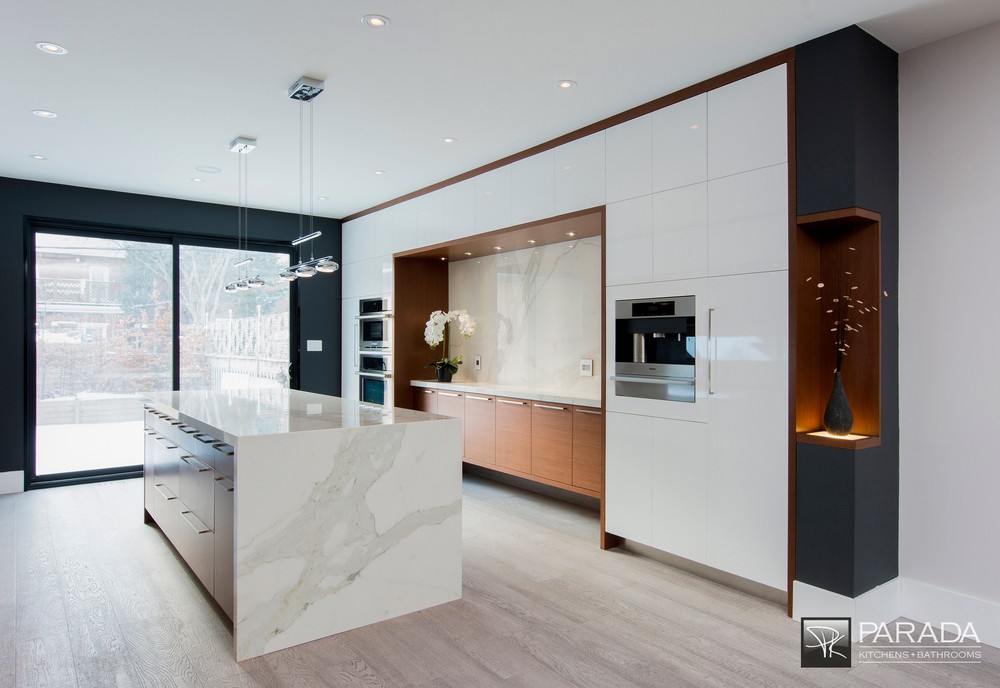 Your kitchen is a central part of your home, and your cabinets are a central part of your kitchen. Our team of designers and architects will work with you every step of the way to ensure your custom-built cabinets are perfect for your needs. From the initial planning stages through delivery and installation, we'll make sure you're satisfied with every step of the process.
We use fine, traditional carpentry techniques to ensure that our cabinets will stand the test of time, but that doesn't mean our designs are stuck in the past – our modern designs can fit any colour scheme, layout or décor you're looking for in your kitchen redesign. Their durability, thanks to their quality materials, hardware and construction, will make sure they last the lifetime of your kitchen. Their aesthetics, with the sort of design and craftsmanship you can only get from handmade units, will make sure that they remain beautiful for the lifetime of your kitchen.
Custom cabinets means no compromises. Why scour magazines and home stores trying to find a pre-made cabinet that comes somewhat close to your design, when you can have a skilled specialist custom-build your cabinets to your exact specifications?
Parada Kitchens & Bathrooms is Toronto's premier kitchen and bathroom renovation company.  Our custom cabinet work and modern kitchen cabinet design will meet all your needs, visions and expectations.  Contact us today to learn what we can do for you!