A modern kitchen design can help give your home a whole new feel. Parada Kitchens provides the Greater Toronto Area with some of the finest modern kitchen designs to be found. Our combination of great service and competitive prices simply can't be beat!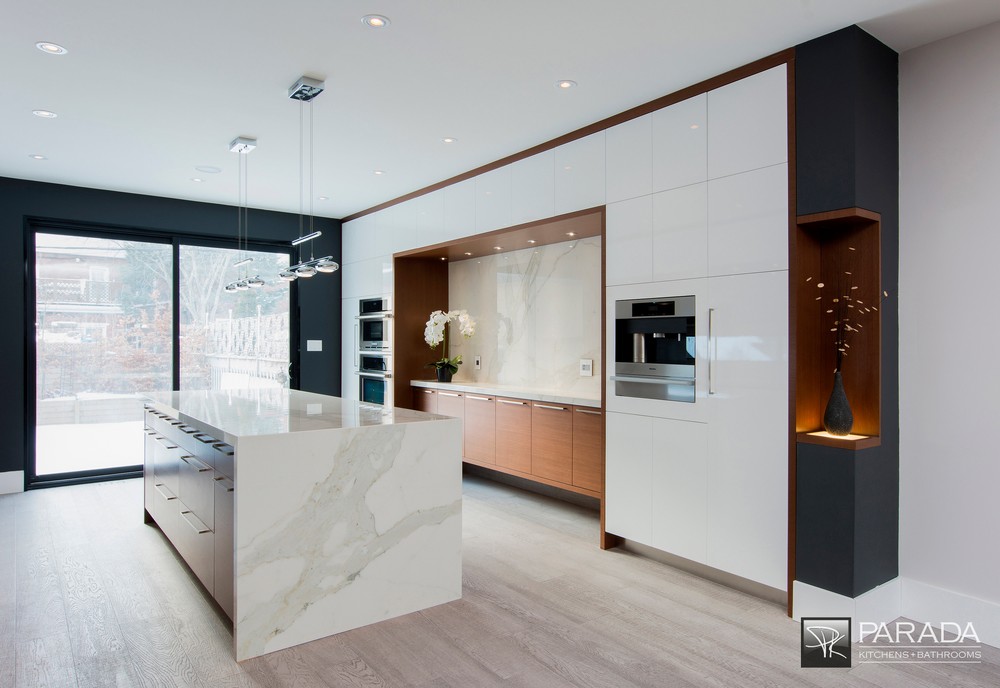 We are a one-stop shop for your kitchen or bathroom renovation needs. We work with you through the entire project, from the beginning design stages right through to the very end of the project. We factor in what you need your kitchen to do for your lifestyle, what goals and results you want to get out of your new kitchen and what budget issues you're facing to help create a plan that gets the best possible results for you and your family. Our expert craftsmen will help ensure that your new modern kitchen is precisely what you've always dreamed of.
With years of experience, you can trust our expert craftsmen to give your kitchen a high-quality, professional treatment. . Our primary goal is to ensure complete customer satisfaction and deliver the best value possible. Superior cabinetry, unparalleled service and excellent value make Parada Kitchens & Bathrooms the right choice for all of your kitchen renovation needs.
A kitchen renovation can greatly add to the value of your home, with return on investment often being in excess of 50 percent. You owe it to yourself to upgrade your kitchen to the highest possible standards, whether you plan to sell your home next year or fifty years from now. It's a fantastic investment, on top of all the obvious benefits you get from having a fantastic new kitchen.
With our trademark focus on extraordinary design, our impeccable attention to detail and our dedication to a high level of personalized service, you can rest assured that when Parada is designing your modern kitchen, you're getting a long-lasting, stylish and distinctive look that will last for years to come.
Parada Kitchens & Bathrooms is Toronto's premier kitchen and bathroom renovation company. Our work will meet all your needs, visions and expectations. Contact us today to learn what we can do for you!