Traditional farmhouse rustic kitchens are a hot trend in residential kitchen design. Vintage (or vintage-looking) furniture, appliances and fixtures, combined with modern design trends, create a trendy, rustic style that will make your kitchen stand out from the pack. Parada Kitchens can help you with the rustic kitchen design of your dreams.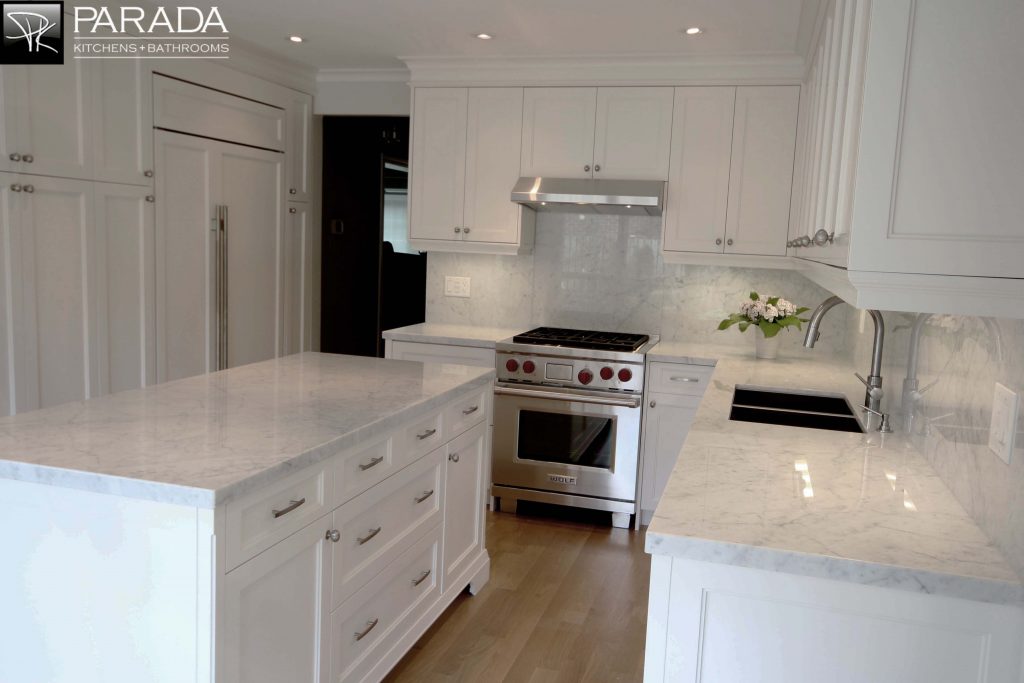 A rustic design adds charm and character to your home. It's a great conversation starter, and gives your home a more lived-in feel, as opposed to a colder, more polished look. It's a sort of distressed beauty, with pieces and materials chosen to make your kitchen feel like a lived-in space. It's no wonder rustic kitchens are one of the most popular styles of kitchen at the moment!
From cabinets to accessories, fixtures to appliances, Parada Kitchens will help you design your perfect rustic kitchen. We work with you through the entire process from initial design to final construction. Every home is different, and every client has their own unique set of needs and wants when they set about a project like kitchen renovation. We help create a custom kitchen that fits your lifestyle and your specifications.
A kitchen renovation can greatly add to the value of your home, with return on investment often being in excess of 50 percent. You owe it to yourself to upgrade your kitchen to the highest possible standards, whether you plan to sell your home next year or fifty years from now. It's a fantastic investment, on top of all the obvious benefits you get from having a fantastic new kitchen.
With our trademark focus on extraordinary design, our impeccable attention to detail and our dedication to a high level of personalized service, you can rest assured that when Parada is designing your rustic kitchen, you're getting a long-lasting, stylish and distinctive look that will last for years to come.
Parada Kitchens & Bathrooms is Toronto's premier kitchen and bathroom renovation company. Our work will meet all your needs, visions and expectations. Contact us today to learn what we can do for you!