The only way that you can turn the kitchen of your dreams into a physical reality is by taking advantage of a service such as ours and having custom kitchen cabinets built to your specifications. You may be lucky enough to find units in department stores that you could live with, but the chances of them fitting your kitchen perfectly and being exactly what you want are extremely slim. By using our award-winning service, on the other hand, you are guaranteed to end up with the cabinets that you really want. At Parada Kitchens & Baths, we specialize in making our customers' dreams come true.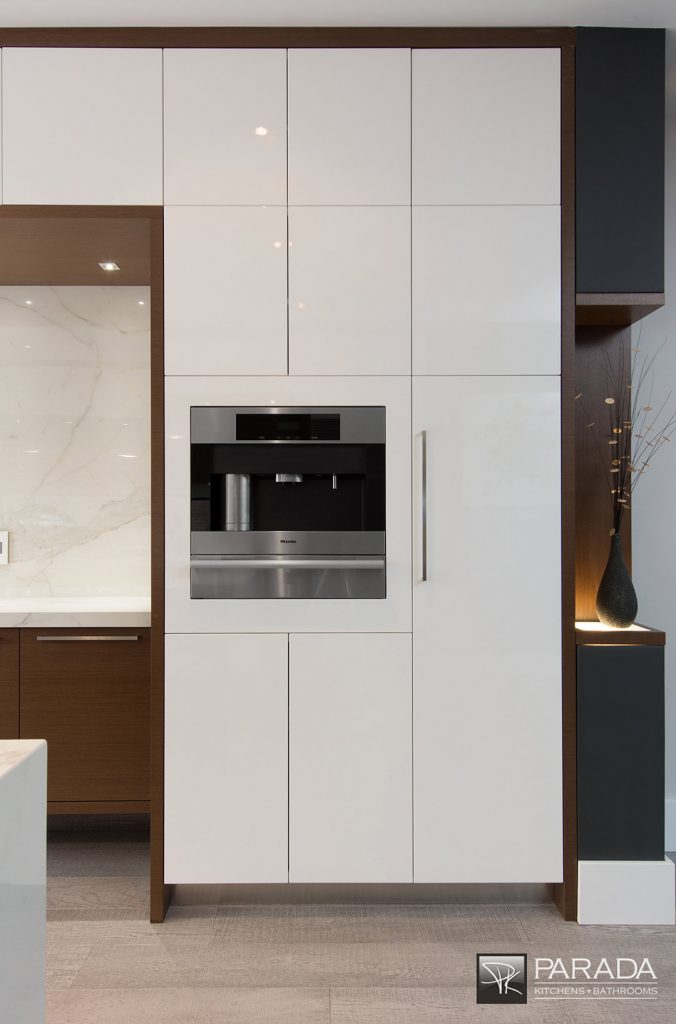 5 Reasons to Choose Our Custom Kitchen Cabinets
There is absolutely no point in paying for custom units if you don't need them, so take a look at the points below to see whether our made-to-order cabinets are suitable for you.
Quality – Using traditional carpentry techniques such as tongue and grove joints, our skilled team build high quality units that not only look beautiful but that will also stand the test of time. If refitting your kitchen as cheaply as possible is your main aim, mass-produced cabinets are probably a better choice. On the other hand, if you are determined to create a unique look that is perfect for your home, our custom made units are undoubtedly your best option.
Aesthetics – We can build custom kitchen cabinets from various different types of solid wood as well as engineered wood. Whatever style of interior décor you are aiming to reproduce in your kitchen, we can supply you with cupboards that will help you to achieve your aim. When you opt for handmade units, you can have them designed and built to blend in with almost any colour scheme and layout that you can imagine.
Durability – Our cabinets are built to last. They are made by experienced cabinet makers using high quality materials and hardware and will give you many years of hassle-free service. In a world where disposable products seem to have taken over in every field, it can be difficult to find items that are actually designed and crafted to last for many years. When you order your kitchen cupboards from us, however, you are guaranteed high-quality units that will look just as good in five years' time as they do the day they are installed.
Price – Whilst not as cheap as the imported mass-produced furniture that you can find almost everywhere in Canada, our custom kitchen cabinets represent excellent value for money when you consider the workmanship and materials that go into making each one. Fitting your kitchen with our beautiful units is not the least expensive option you could choose but it is far from the most costly either. We produce high-quality furniture at very competitive prices.
Design – Rather than spending hours searching for cabinets that you like in local stores, let us design your dream kitchen units for you. When you buy custom made furniture, there is no need to make any compromises as far as aesthetics and functionality are concerned: you can have exactly what you want, designed for you by a team of experienced and highly skilled specialists.
Visit Us When You're in Town
If you would like to find out more about our custom kitchen cabinets, please drop in when you are in the area; our centrally located showroom in Dundas Street West is open Monday to Saturday during normal working hours. If you do not have the time to visit downtown Toronto during the week, you can make an appointment to come on a Sunday instead.