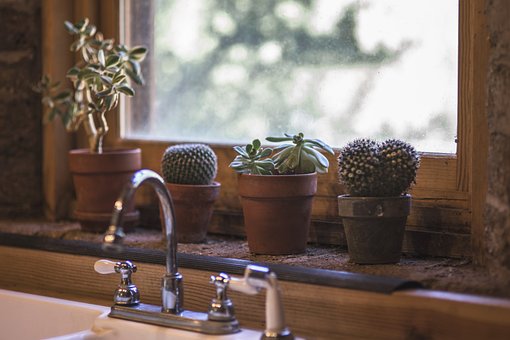 Are you ready to level up your kitchen? This year embrace innovation, convenience, and comfort. You deserve a kitchen space that has all the amenities that make life easier from smart kitchen lighting to double islands. Smart kitchens are becoming increasingly popular because they offer homeowners flexibility. These homes often feature sleek appliances, smart appliances, and high-end technology. They are designed to make cooking easier and more enjoyable for everyone involved. Other homeowners embrace the open concept design or hot trending styles like industrial. If you want to learn about how to truly reimagine your kitchen, read on.
21st-Century Open-Concept Kitchen Design
Every kitchen deserves cutting-edge design. A well-designed modern kitchen can make cooking much easier and enjoyable. Many modern kitchen designs include open-concept spaces where everything is within easy reach. This allows people to cook together without having to go find things. Install additional kitchen lighting throughout the room to increase functionality. For example, a handy smart light over your prep area or motion sensor LCD lighting for night and gives the space a bright, open feeling.
Find the Kitchen Layout That Works for You
Whether you are looking for a small space, large kitchen, farmhouse, minimalist kitchen, industrial, or even retro, there is a perfect layout for you. There are many different styles to suit every taste. Some kitchens are built around a central island while others are built around a peninsula-style countertop. U-shaped layouts work best for large homes while the more traditional galley kitchen is perfect for more cozy spaces. Speak with our design team about creating a layout that meets your family's needs.
Think Unique Contemporary Style When You Remodel
Top trending kitchen designs include stainless steel appliances, white cabinets, black granite counters, glass backsplashes, undermount sinks, brushed nickel hardware, and more. You could go for a sleek look with clean lines and minimalistic designs, or opt for a rustic feel with wood accents, exposed brick walls, and stone floors.
Embrace Comfort and Convenience
Many of us have been stuck at home for a couple of years now. You need a home that is welcoming for all those hours of the day. So design a kitchen that is comfortable and convenient for you. If you prefer a warm feeling, go for a traditional style with dark woods, rich colours, and lots of natural light. For those who love cooking, a modern kitchen can provide plenty of storage options including drawers, cabinets, pantries, and walk-in closets. If you like entertaining, a modern kitchen offers ample room for seating and dining areas.
Don't Forget to Upgrade to Energy Efficient Appliances 
Most modern kitchens come with integrated appliances such as refrigerators, dishwashers, ovens, microwaves, cooktops, and stoves. We understand that finding the 21st-century design for your home can become a daunting process. No worries, we have a skilled design team ready to work with you. From vision to realization, trust our staff to build a kitchen that is uniquely yours.
Call Parada for the Kitchen of Your Dreams
The best part about a modern kitchen is that it can easily transform into a variety of spaces depending on how you use it. From a formal dining area to a casual breakfast nook, a family room to a home office, a guest bedroom to a playroom, a mudroom to a laundry room, and a garage to a garden shed, it doesn't matter what you do with your kitchen because everything works together seamlessly. So whether you are looking for inspiration or just want to know where to start, contact Parada kitchens today. We would love to work with you.