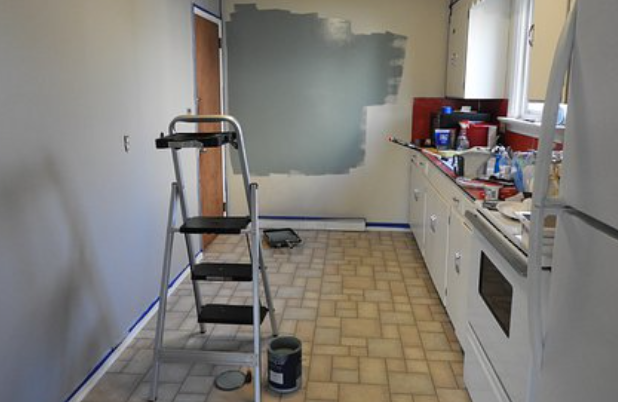 Are you tired of your outdated kitchen? You need a kitchen that meets your needs with updated appliances, a functional layout, and contemporary cabinets. Unlike other renovations like a new pool or updated landscaping, homeowners always see a significant return on investment when they remodel their kitchen. So what trending idea for a kitchen remodel will bring the most value? And how can you benefit financially from updating your kitchen space? Read on to find out.
Does a Kitchen Remodel Increase Home Value?
Your ROI, or return on investment, on the average kitchen remodel ranges from fifty to nearly eighty percent return. The range of ROI depends on a number of factors like the cost of the changes made, the cost of appliances, and even just your geographic location. If you want to upgrade your home as part of increasing the resell value of your home, you will find that a kitchen remodel brings back the best ROI every time. Want to get a new idea for the perfect kitchen remodel upgrades for reselling? Ask your home designer about what upgrades would be best if you plan to sell your home within the next five years. They will provide you with helpful insight into cabinets, appliances, and layouts that increase the value of your home.
What is the Most Expensive Part of a Kitchen Remodel?
Updating your kitchen involves many moving parts. A remodel addresses both mechanical and structural upgrades. Maybe you want to change your kitchen layout or replace the old tiling? A growing family may want to add a breakfast nook or space to do homework. Families with furry friends often like to designate a specific space for their pets. As homeowners age or bring in elderly relatives, making the kitchen accessible with lower counters and additional lighting may be necessary.
Among popular upgrades are:
Custom lighting
Smart appliances
Double kitchen island
Butler's pantry
Breakfast nook
Custom backsplash
New tiling
New flooring
Mini home office
Accessible storage
Replace old countertops
Install a farmhouse sink
Luxury gas stoves
Brand new kitchen cabinets
Double dishwasher
Electrical updates
Open concept kitchen layout
Out of all these options, installing new kitchen cabinets often have much higher costs. Even just refreshing outdated cabinets can add up. However, cabinets also bring back the best investment. Visually stunning new cabinets provide storage and bring a modern aesthetic to your kitchen space. Choose from a wide range of materials like acrylic, wood, wood veneer, and laminate. Prices range considerably but expect to spend several hundred dollars per unit.
Other expensive elements include purchasing a smart refrigerator, new appliances, installing custom flooring, and remodeling the entire kitchen layout. If you plan to install a butler's pantry or knock out walls, expect extra costs.
Call Parada Today for Your Kitchen Remodel Needs
When you want a kitchen remodel team you can trust, call Parada. Our seasoned design team will partner with you to plan and build the kitchen you have always dreamed of. Contact us today.