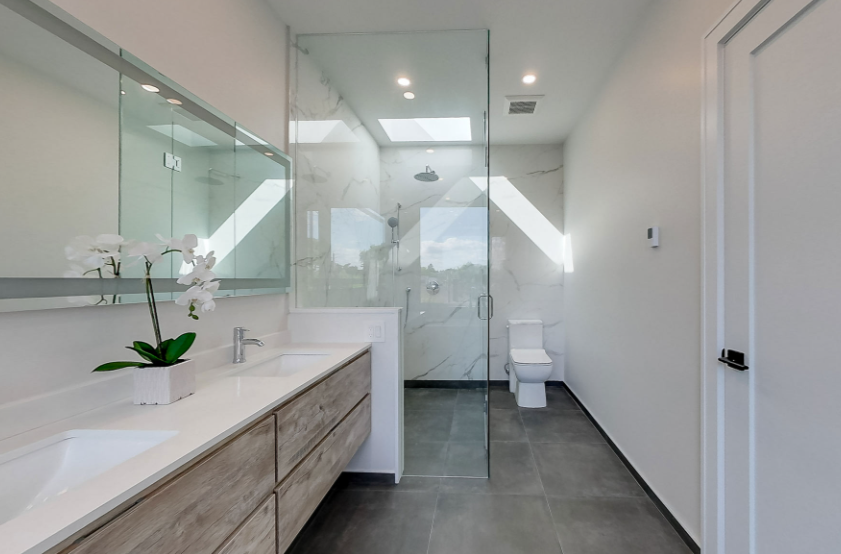 Are you ready to pamper yourself in a newly remodelled bathroom? After the daily stresses, you deserve a gorgeous luxury spa-like bathroom that meets your every need. From gorgeous contemporary bathroom tiles to a pristine custom bathtub with jet settings, discover true relaxation in your newly renovated bathroom. Follow our professional design tips when remodelling your bathroom.
1 Always Choose the Best Quality
When you opt for a luxury master bathroom, choose the highest quality materials from a designer you trust. Why? Your bathroom needs to last for years. Cheap materials are often susceptible to water damage and usage. You need to set a high standard for everything from the bathroom tiles to the countertops. You want a space that maintains its timeless elegance for years to come.
2 Install a Separate Custom Tub and Open Concept Shower
Today's contemporary bathrooms have a separate custom tub and spacious shower. Break up a large space with a gorgeous alcove tub or claw-foot tub. Add a glass door to your shower with custom tiling for a beautiful open-concept look. Don't forget to spend time finding the perfect showerhead for your bathroom. With so many options, the right showerhead can transform a blase shower space into a space of luxury and relaxation. Maximize your space and create a high-end aesthetic. 
3 Splurge on a Vanity
You need more than a mirror to truly get yourself ready for the day. Opt for a separate vanity area complete with custom mirrors, classy sconces, and storage space large enough to accommodate your skincare and hair supplies. Add scented candles and a mounted makeup mirror to complete this beautiful space.
4 Invest in a Walk-in Closet
Save significant time and space with your own customized walk-in closet space. Add custom lighting, a dressing area, and full-length mirrors to truly optimize this space. Embrace luxury and convenience. Don't forget to ask your designer about installing a custom closet storage system and hidden drawers.
5 Maximize Convenience with Luxury Double Sinks
Enjoy his and her sinks in the master bathroom. Add a custom wall-mounted contemporary mirror and gorgeous marble counters. Don't forget custom lighting and space for smaller touches like incense, storing makeup supplies, and elegant sinks. Double sinks work great for shared family bathrooms and guest bathroom areas, as well.
6 Don't Forget Luxury Details
When guests visit your home, spoil them with plush bathroom carpets, heated flooring, and toasty opulent towels. Add a television and smart speaker to the space. Add a gorgeous fireplace for those cold winter nights. And be sure to add enough custom lighting to brighten up the space.
When you want the ultimate luxury in your master bathroom, contact the experts at Parada. Our incredible team of bathroom designers knows how to truly upgrade any bathroom into a space of relaxation and elegance. We proudly offer the highest quality materials and craftsmanship for every project. And no matter your budget or the size of your space, we can accommodate your needs. So call us today. We would love to help you realize the home of your dreams.