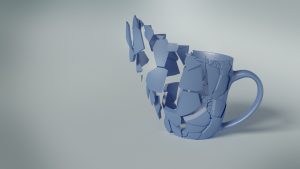 History has a habit of repeating itself. This is true for everything, including kitchen décor. While you might want to close the door on past kitchen design fails, it's important to remember them so that they aren't repeated in the future.
Beige appliances
Somewhere in time, appliances were made out of a beige material. Similar to computers that were produced in this era, beige was the go-to color. The result: Old looking appliances, even if they were brand new. Thankfully, beige was replaced with a crisp white and has now morphed into stainless steel. It is still important, however, to remember that appliances will not be the same color for very long. Pay attention to new trends and if you don't like what you see, stock up on your stainless steel because the next color fad may be trendy for quite some time.
Florescent lightbox
If you own a home built in the 1980s or 1990s, or that was remodeled then, chances are you have a giant light box in your kitchen ceiling. Filled with multiple florescent light tubes and housed in a wood frame, these bulky light fixtures were meant to be an architectural accent but are really just an eyesore.
As more and more light boxes are being demolished and replaced with more appealing accent lighting, the lesson should not be forgotten. With kitchen lighting, less is often more.
Too many accent tiles
The word accent should imply that just a few of something is necessary to make a bold statement. But one of the worst kitchen design fails is too many accent tiles. Examples include Spanish-style tiles with bold colors and patterns. As a unique backsplash, they work well. As counter-top tiles paired with floor tiles, this is way too much. The lesson here is to find one bold design element and then carefully plan your décor around it. You want one focal point in the kitchen, not an eyesore that leads to a headache.
An abundance of wood
Wood is a great accent, but when there is wood on top of wood, on top of wood, it suddenly becomes one of the worst kitchen design fails. Unless you're in a log cabin in the woods, try to use wood sparingly. Also, pay attention to the color of the wood or the stain. Darker wood accents are much more modern than lighter, blonder wood. Make sure your wood décor fits in with the rest of the room.
Thankfully, wooden accents are often easy to remove. So, if you have a kitchen that has stuck on wooden crown molding on top of wooden cabinets, it should be relatively easy to get back to basics.