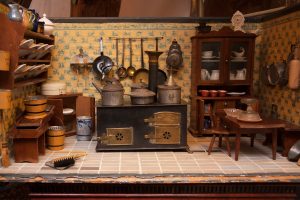 The kitchen should be the heart of the home. It is a place that creates food for family dinners. It is a place to gather, to chat, to laugh. As such, the kitchen should be a welcoming, inspiring place. If you feel like you might be time to reno your kitchen, but aren't quite, sure, here's an easy checklist of signs that your kitchen is in need of a renovation.
Uninspiring
When you walk into your kitchen, what do you feel? Are you ready to crack open your cookbooks and try a new recipe? Or will be it be soup and toast for dinner again? You don't have to be a gourmet chef to feel inspired by your kitchen. But the room should make you want to prepare the next family meal. Your kitchen should be an extension of yourself and it's tired and worn, then chances are you could be feeling the same way about yourself. If your kitchen is uninspiring, it may be time for a renovation.
Poor layout
Is it possible for two people to cook in your kitchen and not get in each other's way? Or, are you constantly running into open drawers and having to bend around cabinet doors? Does your fridge open smoothly, or is there a too-close cabinet on one side? A poor layout greatly disrupts the flow of the kitchen. If the only storage space is at the top of the cabinets and you're always having to use a ladder to access anything, then your kitchen really isn't working for you.
It can feel defeating to work with a poor kitchen layout. And even harder to imagine how to change it. A design expert is a valuable tool in this instance. It's ok to ask for help. Those with design experience can help to reshape your kitchen and offer alternatives that don't always require the demolition of a wall.
Family dynamics
A kitchen's purpose changes with the dynamics of a family. With children, it's beneficial to have a Tupperware drawer, or two, for easy access. For teenagers, a large, well-stocked pantry is in order. And for empty-nesters, more storage space for dinner parties, or maybe alternately, converted space to a desk or book area.
While it's not practical to complete a full kitchen reno every time your family dynamics change, if your kitchen no longer works for your present circumstances, it's a good time to think about a renovation. We often let parts of the home get a bit shabbier when there are small kids running around, dropping toys, or making messes. But once you're out of the toddler stage, it's a good time to look at your kitchen and create a new mixture of design and function.