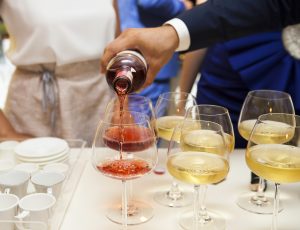 The holidays can bring a surfeit of visitors through your home and kitchen, which can quickly become a stressful time of year. But instead of worrying about every detail, focus on a few key hosting hacks so that you can enjoy your visitors and not have to worry about too much.
1. Stock your Pantry Wisely
Before the holidays hit, be sure to stock up on essential items that can easily be whipped out, even if you have unexpected visitors. Cheese and crackers are a great snack, and so are a few yummy spreads. Even something simple like Mandarin oranges make for a tasty treat.
For large parties, be sure to keep things simple so that you don't have to spend all week preparing. If you are hosting a party and somebody offers to bring something, be sure to agree to this. Extra chips and dip are always needed. Or, if you are planning an elaborate meal, have your guests bring the dessert.
2. Choose Between Homemade and Store-bought
Even the best host relies on store-bought dishes sometimes. If you've made one type of Christmas cookie, but don't have time for more, you can add to your dessert tray with other items from your local bakery. For more elaborate desserts, it's far easier to pick something up from the store than trying to find the specific ingredients that you won't have a chance to use in anything else.
You can get really nice meat and cheese platters from the store, and don't be afraid to purchase these. You can add to them and put them on your own holiday trays so that they have a bit more personality.
3. Stock Up On Alcohol
Most liquor stores will have rotating sales on alcohol, so start by buying a bottle or two each month. This way you can take advantage of sales and not have to spend a small fortune all at once. Most guests will bring a bottle of wine, so stock up on hard liquor and soft drinks, but anticipate that most of the wine will be provided by visitors.
4. Create A Bar
As host, you will be plenty of busy during parties, so make it easier for your guests to help themselves. Just as you would have an hors d'oeuvres area, create a self-serve drink area. Put out a selection of bottles, plenty of cups, and an ice bucket. Be sure to give your guests a little tour of the kitchen and where to find the bar area so that they will know where to go to replenish their drinks.
5. Designate Helpers
It's ok to ask for help. Assign close friends and family small tasks that will go a long way. One person can be in charge of refilling the ice bucket. Have your kids put coats in the closet or in a bedroom. This way you can actually enjoy yourself.