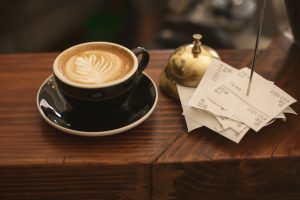 If you are looking for a wow statement with your kitchen, look no further than butcherblock countertops. They are elegant, warm, and also practical. Here is everything you need to know about butcherblock countertops.
What are the different types?
There are three basic types of butcherblock countertops, and it's important to know about them they all have a very different look.
Edge grain is the most popular and the most practical. The edges of the wood are placed in an upright position. The result is a more together look that is less busy.
Face grain is a very decorative look. Here, the wide surfaces of the wood are placed upright so that you can see the grain of the wood. The emphasis is on visual appearance and not practicality as it can be harder to use as a cutting surface.
End grain produces a checkerboard pattern. This is accomplished by placing ends of the board facing upwards. While visually stimulating, it can be a lot for large areas. As a result, end grain butcherblock is often used in a smaller area of the counter. It is very durable and perfect for meal prep.
What are they made of?
There are many options for the type of wood for butcherblock countertops. In the end, it all comes down to taste and budget.
Maple is one of the most popular woods as it is strong and has a nice, neutral color. It has a clear grain which adds to a striking look in a countertop
Cherry is a great option for butcherblock countertops if you want a pop of color. It has a red tint to the brown color, and can add a bit of warmth and personality to a kitchen
Zebrawood is definitely not for everyone, but if you want a bold statement with your butcherblock, then this is the way to go. The black stripes that run through the tan wood do indeed look like a zebra. If you're considering this type of wood, be sure to layout a picture of it over your existing countertop to make sure it is what you want.
Bamboo is a great option if you want a checkerboard pattern. It can even be steamed so that there is a variation in colors which makes a great design. The nice thing about bamboo is that it is very sustainable, and a great option if you want to make your kitchen eco-friendly
How do you protect them?
When deciding on butcherblock countertops, decide if you will be using them as a meal prep surface. If you are, then they should be sealed with a mineral oil. This means more upkeep in the long run, as they will need to be re-oiled.
If, however, you don't intend to use the butcherblock for cutting or chopping, then they can be sealed with a resin. This protects the wood for longer, leading to less upkeep.