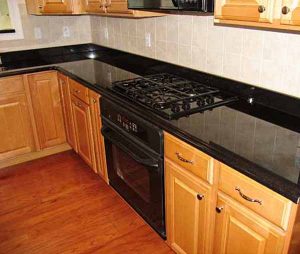 Kitchen countertops come in all different sorts of materials – and making sure you pick the right material for your kitchen is very important. It's one part of your kitchen you are almost guaranteed to use on a daily basis, so if you pick one that isn't durable enough for your needs, you'll end up regretting it.
The experts at Parada Kitchens can help you pick the perfect countertop to meet your specific needs, taking into account how you use your kitchen, the style and design you're aiming for, and your budget restrictions. Here are four of the best surfaces for your new kitchen countertops.
Quartz
Quartz countertops are made of engineered stone. That makes them a low-maintenance, highly durable surface with a large variety of color choices to match your kitchen design. It mimics the look of true stone, like granite or marble, but doesn't require the same sealing or aftercare. It also stands up well to heat, cuts and abrasions. It can chip, however, and edges and corners are particularly vulnerable to damage.
Granite
Granite still reigns supreme as one of the most popular and elegant choices for your kitchen countertop. It's a beautiful, strong, natural surface. The unique grain in each block of granite ensures that your countertop will be unique, as opposed to man-made surfaces which will look identical from home to home. However, it's important to remember that granite is a porous surface. That means you'll have to seal it regularly to avoid bacteria and mildew from permeating its surface – you have to factor in regular upkeep for a granite counter.
Laminate
If you're on a tight budget, it's tough to beat laminate. It's inexpensive, easy to install and looks a lot better nowadays than it did in your grandmother's kitchen! Old laminate looks dated and out of fashion, but modern construction and printing technology help make it look fresh and modern, while still preserving the advantages that made laminate the go-to option for years. It still doesn't stand up well to cuts and isn't repairable, though, so cutting boards are a must to protect your laminate countertops from damage.
Solid Surface
Solid surface countertops, including Corian and Wilsonart, are an acrylic and polyester blend that makes a great countertop. It's a non-porous surface, meaning there's almost no regular maintenance required. Any scratches and burns can easily be sanded out, keeping your surface looking good even under heavy use. There's a wide variety of color and pattern options, including options you simply won't find in nature. Unlike engineered stone, solid surface countertops look artificial and man-made; they're not a good replacement for granite or marble if you're looking for a natural look. It also is more vulnerable to heat damage than other surfaces.