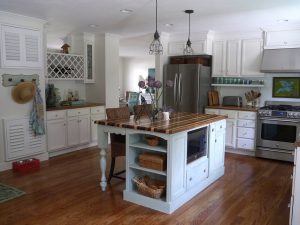 Remodeling your home is an exciting time. It's a chance to give your home a fresh start and new look, and to improve kitchens and bathrooms that don't fully meet your expectations.
Of course, excitement can sometimes lead to mistakes. Sometimes, decisions or plans we make can actively hurt your project, and with the benefit of hindsight, you'll realize that things that seemed great at the time may not have been best, after all.
You don't have to wait for the benefit of hindsight, however – that's where the experts at Parada Kitchens come in! We've handled hundreds of renovation projects, so we can help you avoid the pitfalls. Here are some major home remodeling don'ts to avoid.
Don't Purchase Your Own Materials
One bright idea many homeowners have is to try to find their own materials to use for the rebuild. That way, they won't have to worry about contractors marking up prices after the fact and they get to personally choose their own materials. There are several problems with this, however. First and foremost, your contractor will know what materials will work best for your ideas. Secondly, they have working relationships and buy in larger quantities than you can, meaning they're likely to get better deals on materials – which will end up saving you money in the long run.
Don't Keep Changing Your Mind
It's inevitable that you'll make some decisions after work begins – situations change, circumstances change, and sometimes, things look differently in real life than they did in your mind. Still, every time you change your mind, it creates a ripple effect through the project – it effects both the scheduling and the overall cost of the project. If you make any changes, make sure they're important, because going back and forth on decisions will make your project far more involved, time-consuming and expensive.
Don't Work Without Contingency Funds
Even the best laid plans sometimes go awry. Even when the best contractors are working perfectly, occasionally something doesn't go according to plan. Materials don't work, you have a sudden change in plans – sometimes, extra unexpected work is required. A contingency fund will help cover any unforeseen expenses. It's something you hope you won't have to use, but it's an important safety net to have in case things go wrong.